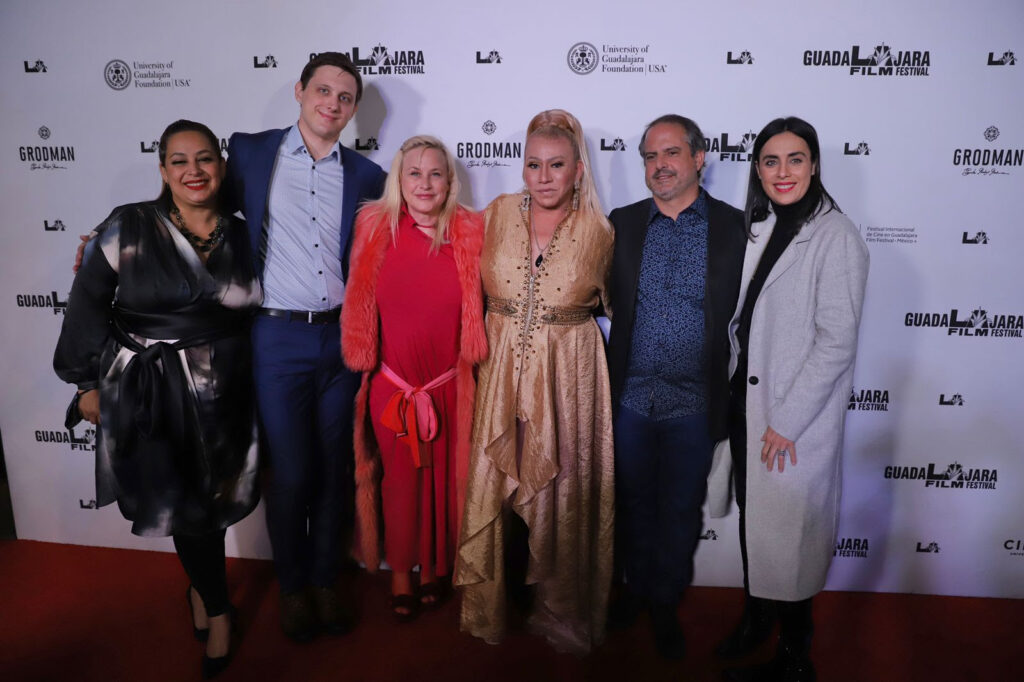 Guadalajara film festival select films screened in Los Angeles on November 4-6.
LA QueenCiañera had the honor to be presented in the closing gala ceremony. 
Among many attending guests, Patricia Arquette, Bamby Salcedo, Pedro Peira and Romas Usakovas were representing the film.
Patricia Patricia Arquette was honored with Tree of Life achievement award.